Although no one can predict if or when an accident might occur, you can be assured that at Parramatta Smash Repairs, our Mercedes-Benz Autobody workshop exists for one purpose – to bring your Mercedes-Benz back to its pre-accident condition.
Our purpose built workshop has been specially equipped and uniquely devoted to restoring your Mercedes-Benz to its original beauty and condition. Authorised  Mercedes-Benz Autobody Technicians will ensure your vehicle will be restored the right way with genuine Mercedes-Benz parts, with Mercedes-Benz approved equipment, and with the high level of expertise you deserve.
What does being an authorised Autobody Repairer really mean?
To be authorised by Mercedes-Benz, Autobody Repairers must undergo extensive auditing, rigorous training and must meet or exceed standards in the following areas:
Tools and Facilities

Training and Repair Procedures

Equipment and Customer Care
Authorised Autobody Repairers have clear advantages:
A specialised commitment to craftsmanship, precision and quality

Genuine Parts keep your warranty intact

Precision fit from people who know your vehicle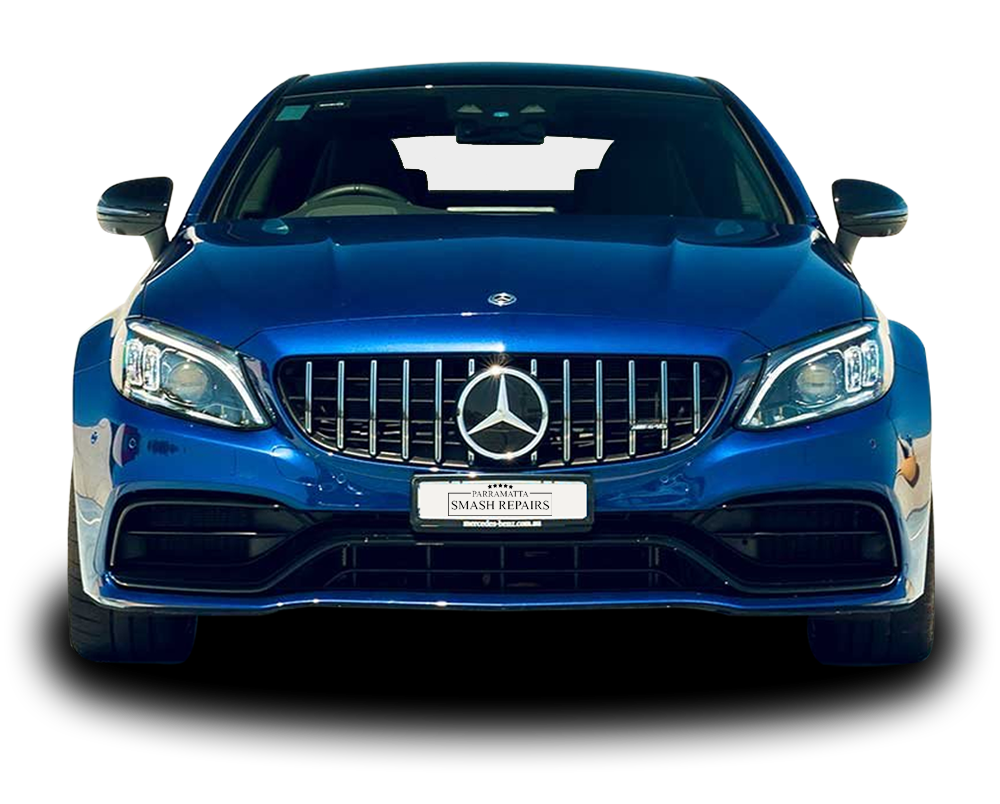 MERCEDES-BENz
Previous Work
Parramatta Smash Repair's Mercedes Smash Repair services includes:
Had the rear bumper of my BMW M135i recently repaired by Parramatta Smash Repairs through an insurance claim. Will definitely recommend them to family and friends. Everyone was extremely professional, polite and courteous. Thankyou Sam for explaining the process of repairing the bumper. Your team is wonderful. ❤

Punam Pitambar


An extremely satisfied customer here! First time needing a smash repairs shop for my brand new Mini Cooper and I felt completely safe leaving it in the trustworthy hands of Parramatta Smash Repairs. Very helpful and professional business from the time I called up to enquire and book in to when I picked up the car post repairs. My Mini Cooper was ready to be collected within the timeframe I was given (early actually) and I was very happy with the quality repairs performed! The damage (scratches under front grill) are completely gone and the car has been restored back to factory. Look no further for your baby on 4 wheels than Parramatta Smash Repairs. I highly recommend them.

Jessica Papponetti


Have been to this place few times in past, both good and bad experience. For this time, I got hit by someone else's fault. And went to parramatta smash repair for inspection. Very pleasant experience with Mark, he is very nice and caring guy. so far so good, hope this time will be a good experience all the way. Thank you Mark the technician and Jori the receptionist for the help.

J Z


Sam and the staff at Parramatta Smash Repairs were very helpful and accomodating to my paint query and were able to help me out straight away. Their friendly nature made you feel immediately at ease and comfortable while waiting for the job to be completed. A thorough explanation of maintenance requirements was given at the completion of the job. I highly recommend them.

Syl Mar


These guys are the best at what they do, hands down the best. I've had 4 cars repaired (2 were Mercedes) on each occasion the vehicles were repaired back to there original factory finish. Sam and David are both accommodating and professional and cannot speak highly enough of them. Highly recommend this business.

David Tunstall


Very professional outfit, Parramatta Smash Repairs… The first thing I noticed was how clean their workshop was, plus each tradesperson had their own clean dedicated work area with dedicated storage for parts and tools. This is important as it provides a happy and quality controlled workplace - which means you the customer get a high quality repair. Also of note is the fact they have plenty of room to store your car and repair it… Just take a look at other smash repair companies, with messy and cluttered workshops with your vehicles half repaired and parked out on the road with the windows open! Parramatta Smash Repairs is what you expect a professional outfit to be. And finally the work - our car has a very difficult paint to match and apply; however the team at Parramatta Smash Repairs did such a great job, it looked like it just came out of the factory! I highly recommend Parramatta Smash Repairs.

CGC - (Custom Garage Cabinets)