More consumers in Australia are choosing to buy electric vehicles to be kinder to the planet we all live on. How does a smash repair or panel beater workshop like us in Sydney support your choice for sustainability? 
One way is to develop our technical capability for restoring damaged electric vehicles (EVs) back into great shape. The exciting new possibilities here we embrace go beyond current trends like paintless dent removal.
Electric Cars in Australia
First, an overview of the EV market. Chances are, when you make a decision to switch from a car with an internal combustion engine (ICE) that runs on petrol/diesel to an electric vehicle (EV) or High-Voltage Vehicle, your key intent is to reduce air pollution and benefit the planet on which we live. This intent is gathering momentum. 
Incentivising policies. The noble decision to choose EVs is supported and encouraged by emerging EV policies in many Australian states, with the Australian Capital Territory, New South Wales, and Queensland leading the shift. Close to home, NSW has announced commitments to further invest in public charging networks, provide co-funding for fleets to transition to electric vehicles, and electrify Sydney's bus fleet. 
Positive public sentiment. The State of Electric Vehicles Report released by the national Electric Vehicle Council in 2020 reports that 68% of consumers want more public charging infrastructure and government subsidies for EVs, and 82% consider public fast charging as important. As more information becomes available, public charging infrastructure expands, and common myths are dispelled, consumers gain more knowledge and confidence about switching to EVs. 
Exponential increase in demand. From a modest 49 units sold in 2011 when the EV market was first launched in Australia, demand has increased exponentially to 6,718 units in 2019, more than three times higher than the 2,216 units the year before, despite a 7.8% fall in total vehicles sold between 2018 and 2019. It is a rapidly growing market, with 28 EV models currently available for sale in Australia and more exciting new releases anticipated.
The race to increase the proliferation of EVs is relentless on many fronts. Innovative teams everywhere are already making things happen:
Increasing the capacity and percentage of renewable energy sources (including home-based solar panels) to reduce environmental pollution and charging costs.
Improving EV battery technology to drive down car prices (RAC estimates that prices have fallen by 90% so far) and extend the range of use.
More government incentives and tax breaks to increase affordability.
Reducing safety risks notorious in lithium batteries.
Increasing the lifespan and 'second life' of EV batteries.
An increase in demand having a positive impact on 'hold value', and subsequent increases in demand.
Developing more powerful, convenient, and rapid EV chargers.
Increase in number of EV charging locations, especially fast chargers.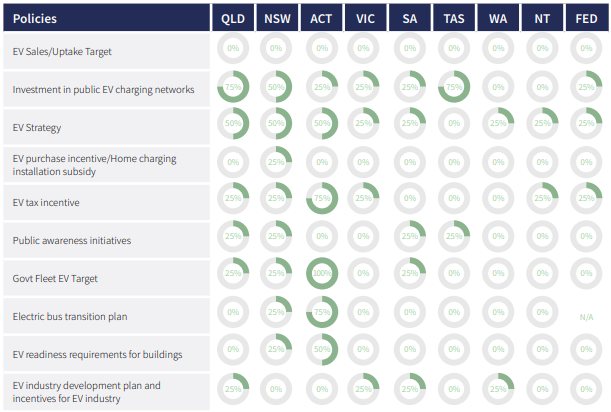 It all sounds very exciting, but we need to be mindful of new risks, and have measures to address them, so that we can help EV car owners reap the full benefits of their purchase.
It's a numbers game – more EVs on the roads means more potential demand for EV smash repairs. Auto repair shops need to understand EVs and develop a new skill set for electric car repair. 
What's different about smash repairs between ICE and electric vehicles
As a preferred auto repair shop trusted by drivers of all major luxury marques, we know that our customers are often early adopters of smart technology like EVs, and may require electric car repair at some point, cosmetic or otherwise. 
It is the duty of Parramatta Smash Repairs to ensure we have the skills to keep all our customers including EV owners satisfied. There are currently very few mechanics trained in EV car servicing, and chances are the auto body shops near you won't have the specialist skills or equipment to successfully repair your EV. 
That's why we value upskilling our auto and dent technicians with electric and hybrid vehicle training courses, so that we are ready to do an excellent job when repairing EVs to good working condition to ensure they are safe to be released back on the roads again. In our auto repair shop, we have already prepared two custom-equipped car bays for taking care of EVs. 
While EVs are generally easier to maintain because they have fewer complex mechanical working parts than ICE vehicles, they come with unique challenges by design. These green beauties often need a different kind of tender loving care.
Example - Car dent removal
For an ICE vehicle, a common need in smash repairs is car dent removal. This could be due to minor collisions from other moving vehicles or (notoriously) shopping trolleys, adjacent car doors slamming into your vehicle, stray projectile sports equipment like balls or racquets 'kissing' your vehicle, or unexpected hailstorms. 
A dent technician typically evaluates a vehicle to decide whether it is feasible to perform dent pulling, also known as paintless dent repairs, which is quicker and more cost effective than traditional methods.  
However, on an electric vehicle, the bodywork (like the hoods, fenders, door shells, deck lids and quarter panels) is typically harder to repair than an ICE vehicle's. This is because the EV is made of much lighter material to offset bulky low energy density lithium-ion batteries which can be 200kg heavier than a petrol-fueled car. Examples of lightweight material that are hard to repair by paintless dent removal are aluminium, ultra-high-strength steel, composites or carbon fibre. This increases repair failure, costs, delays that you may not have anticipated. 
In sharing what we know about why electric car repair is more complex, Parramatta Smash Repairs hopes to add to our customers' knowledge so they could take the best care of their EVs.
Why electric vehicles repairs are more complex (and what we do about it)
Reason 1: Safety precautions for high-voltage batteries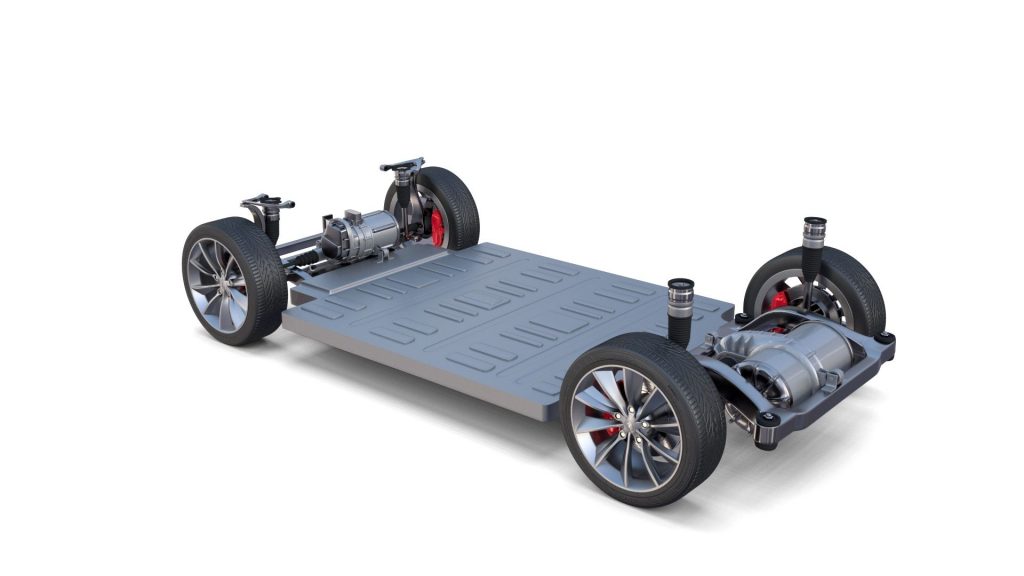 EVs are typically fueled by lithium-ion battery packs which are high cost and require delicate handling with extra safety measures. The panel beater near you may not be trained or certified to handle EV fuel cells safely and competently. Parramatta Smash Repairs makes sure that our technicians have the equipment and knowledge to do the right thing.   
Even if something other than the battery needs repairing, your panel beater still needs to know how to handle it safely. For example, the process of respraying an EV requires paint drying under powerful heat lamps. Even if the battery itself is not damaged, the body repair shop still needs to pay close attention to it. In some cases, it needs to be removed from the vehicle or disconnected from the system. If the battery is not removed the lamps may cause overheating and damage the battery or reduce its lifespan.
With an understanding of this, customers can better manage realistic EV downtimes.
As innovative car manufacturers keep building better vehicles, their Advanced Driver Assistance System (ADAS) technology and capabilities also become more sophisticated. The benefits of an ADAS include better road safety, easier parallel parking and more accurate lane alignment. However, an ADAS also makes repairs more costly.  Data collected by car damage handling platform provider Fixico suggests that calibration can take up to 2 hours more and be 40% more costly than non-ADAS repairs.
What does this mean for body repair shops?
To meet an emerging market demand and provide service excellence, panel beaters now need to be equipped with the right tools, facilities, training, and skills to repair or replace ADAS-equipped parts.
ADAS-sensors are often located in the exposed areas of a vehicle most likely to be hit during a collision (e.g., bumper, side mirrors, windscreens, tyres, wheels). It becomes an essential part of our job repairing EVs to ensure we can provide trained expert calibration of ADAS to ensure it does its job.
Reason 2: Increased usage of ADAS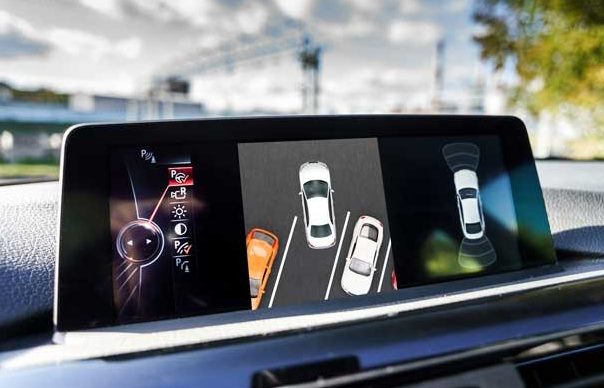 Reason 3: Use of lightweight materials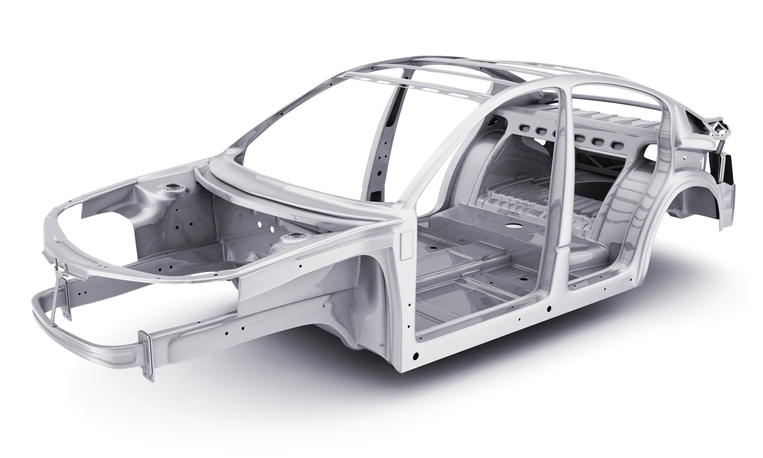 Lightweighting is the primary difference between ICE and electric vehicles. An EV could weigh about 200kg more than an ICE vehicle. Global vehicle transport company Kar-Tainer explains that this is because of the relatively low energy density of lithium-ion batteries compared to petrol fuel resulting in heavier high-voltage battery systems in EVs. 
Manufacturers therefore use more lightweight materials like aluminium, ultra-high-strength steel (UHSS), composites and carbon fibre on the EV to offset the weight of the battery. These materials are harder to handle, especially if using paintless dent removal techniques. Some material, like boron-alloyed steel, is too hard to straighten when damaged.
Collision repair data by mPower suggests that four out of the five parts (hoods, fenders, door shells, deck lids and quarter panels) most needing repair after collision were less likely to be repaired on an EV than an ICE vehicle.
Therefore collision repairers like smash repair shops must review the associated OEM repair procedures to be safe and effective in completing EV repairs
Insurers should be likewise informed so they can set appropriate reserves during the estimate review process for EV repair claims.
A word about Paintless Dent Repair (PDR)
Before we go, a note about paintless dent repair. Don't ignore the little things because they can add up to a big nasty bill. If you take prompt action on everyday scrapes, dings, scratches or dents that will keep you EV in top shape. It is worth investing some time to find a panel beater or auto body shop repairer who is up to date on ever-changing EV hybrid technology as well as PDR technology. Invest in your peace of mind. 
Using trained technicians who understand contemporary PDR means that minor dent removal is easier and less invasive than anything needing metal work, painting, drying, or curing. Advantages compared to traditional dent repair include:
Fast, efficient dent repair – often completed in a day
Able to handle a wide range of dents from the size of small coins to the size of a football
Corrosion protection for the metal beneath
Maintains the integrity of the original paint and clear coat
Parramatta Smash Repairs gets ready for the future
In summary, if you own an electric vehicle, make sure you do your due diligence to search out car repair shops near you where auto and dent technicians are well-trained in the special EV considerations that must be included to complete successful repairs. Or simply give us a call, Parramatta Smash Repairs is happy to help!