What is the Paint & Panel Bodyshop Awards?
The Paint & Panel Bodyshop Awards is organised by Australasian Paint & Panel – leaders in providing informative and entertaining content to paint and auto body shop industry workers throughout Australia.
This award ceremony aims to shine the spotlight on as many businesses that excel in the field of auto body smash repair. It recognises the different business demands of running a boutique, medium or large auto body shops throughout Australia.
Furthermore, they look for businesses who invest in their team taking into consideration technical training, OHS, business management courses, customers and many more.

Comfortable customer facilities
Comfortable customer facilities
A clean, tidy reception
Good signage
Dedicated estimating space
Investment in the latest repair technology
Organised equipment storage
Organised parts area
Robust training schedule for correct use of equipment to achieve repairs to manufacturers' specifications
Staff welfare
A clean, healthy work environment
Good OH&S procedure
Staff development
Acceptable staff facilities
Green initiatives
Solid recycling program including thinners
A website
Efficient office organisation
Clean toilets
Having a coherent vision for the future of your businesses
Demonstrating how you have adapted your business to meet current challenges
Innovation in business practice
Involvement in the industry – trade associations or industry business groups
Marketing program which connects with customers and work providers, social media involvement
Bringing on the next generation – apprentices etc.
Sustainable business practices such as solar installations and intelligent business planning
Parramatta Smash Repairs Awards
Best Large Shop in New South Wales (NSW)
Platinum Sponsor, James Frappe – CEO of Compass Corp announced Parramatta Smash Repairs as winners Best Large Shop NSW (18:20 in Paint & Panel Live Stream Video).
Parramatta Smash Repairs falls within the category 'Large Shop' based on the annual turnover while receiving the highest points within the categories listed above.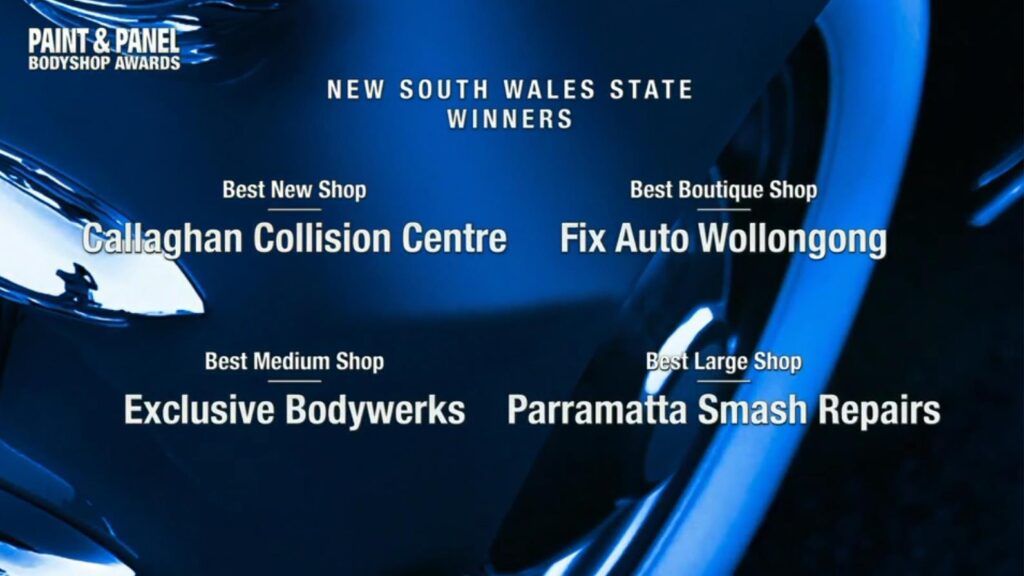 Nominated across the country, Parramatta Smash Repairs were going against Best Large Shop finalists from each state:
5 Star Panels from Victoria
Fletchers Smash Repairs from Western Australia
Autocare Panel Works from Northern Territory
Gabba Collisions Repair Centre from Queensland
Sam Street, Editor for Panel & Panel and Co-Host of the Paint & Panel Bodyshop Awards 2020 announced, with such enthusiasm Parramatta Smash Repairs as winners of the Best Large National Shop (51:01 in Paint & Panel Live Stream Video).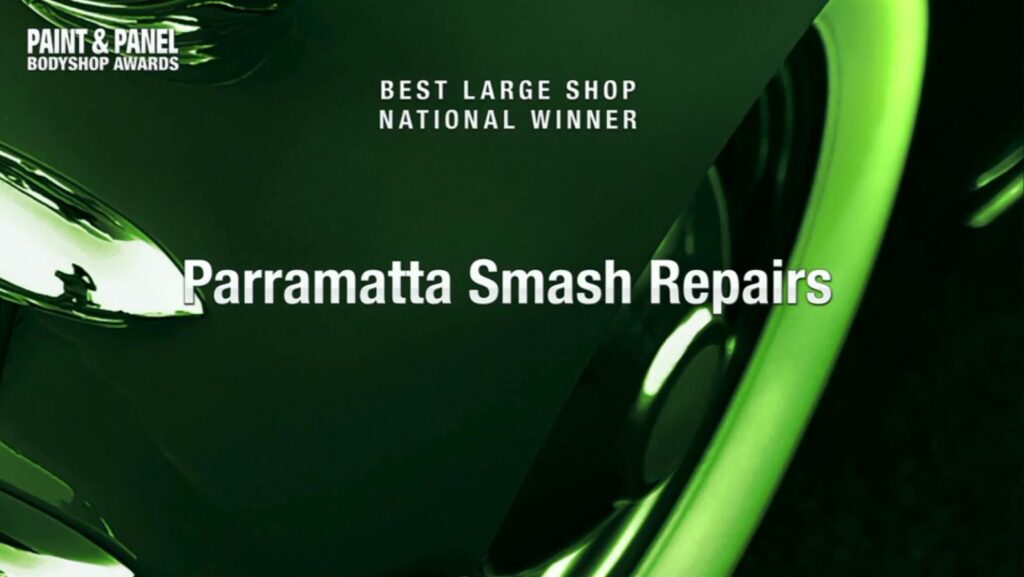 Who is Parramatta Smash Repairs?
Parramatta Smash Repairs P/L has been established for over 55 years and is still owned and managed by its founding family. Three generations of hands on, trusted and loyal operators. The company has established an enviable reputation in the smash repair industry as being at the forefront of quality vehicle repairs and customer service.
We are proudly authorised by several prestige manufacturers including Mercedes-Benz, BMW, Lexus, MINI and Subaru. Therefore, we actively train our staff, acquire the latest equipment, and keep up to date with the latest innovations in vehicle design.
Authorised Repaired For:
Mercedes Benz, BMW, Mini,
Lexus & Subaru
Specialists in all other Late Model Luxury brands.

We value our people and always ensure they have the essential skills needed to carry out the most advanced collision repairs for our customers.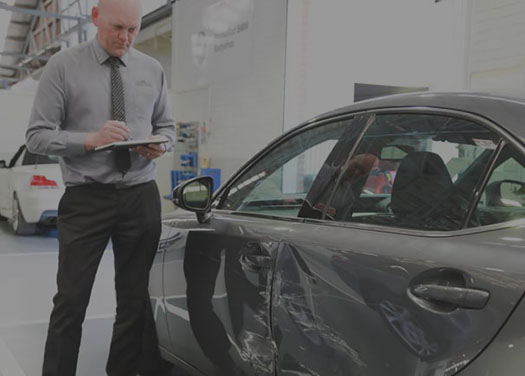 Car Insurance Claims
We are backed by a fantastic, highly-talented team of technicians who can handle all smash repair car insurance work flawlessly, no matter how big or small the job is.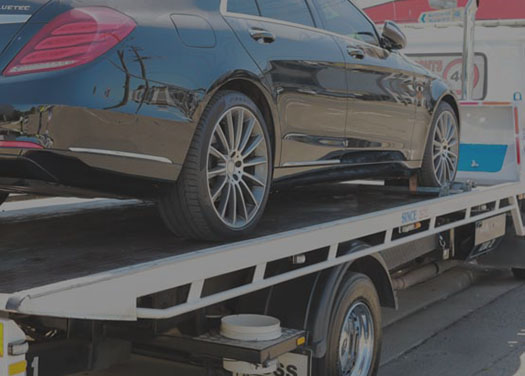 Towing Services
Our car towing operators are fully trained and licenced professionals who specialise in all accident, salvage, trade, and prestige vehicle towing.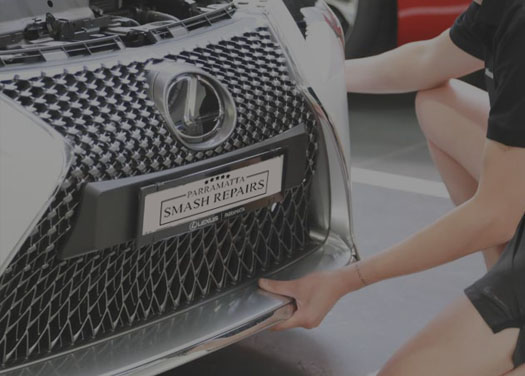 Panel Repairs
Our panel beaters are fully equipped to repair all types of panel damage ranging from small dings or dents down to major structural damage.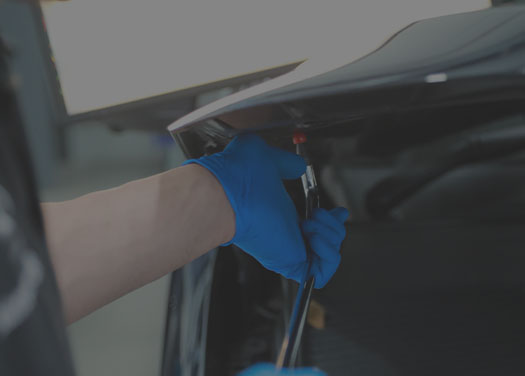 Paintless Dent Removal
Our Paintless Dent Removal services will restore your vehicle's dented area to near perfection without disturbing the original paint finish.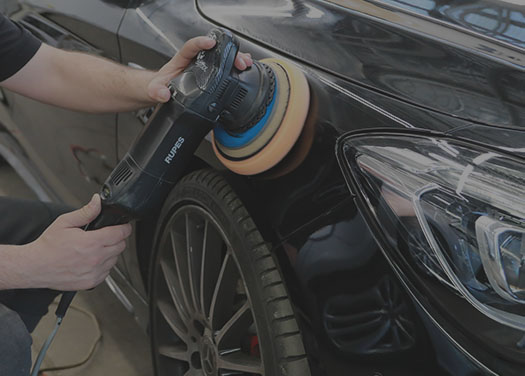 S.M.A.R.T Cosmetic Repairs
Our SMART repairers are equipped with the skills, training and equipment to localised damaged areas, without need to repaint the entire panel.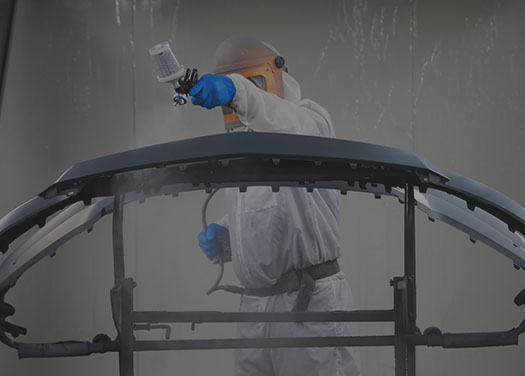 Spray
Painting
We have one of the most advanced car paint spraying facilities in the smash repair industry.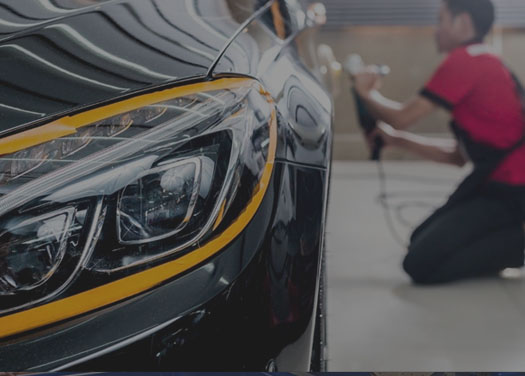 Paint Protection
Our Paint Protection technology creates a high-gloss protective barrier that continuously works to neutralise and repel airborne contaminants.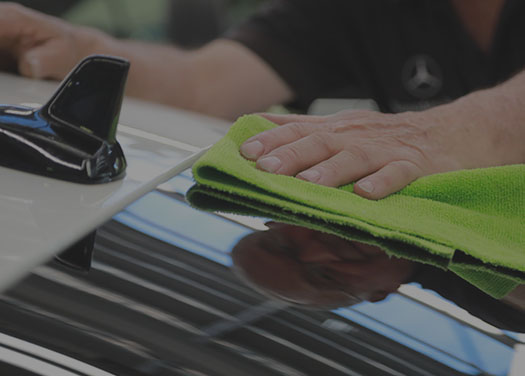 Car Detailing
We'll go over your vehicle with a wash and wax, including polishing all chrome moulds, an interior vacuum and sanitise. When we hand your vehicle back to you, it will look factory fresh.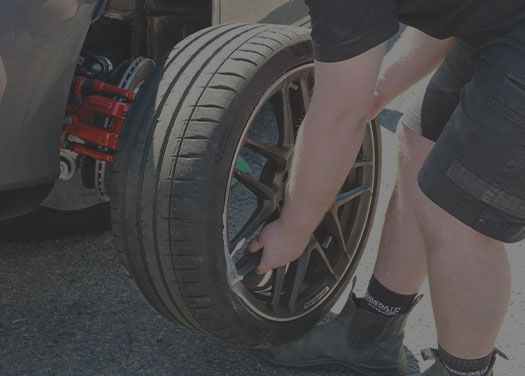 Wheel Repair
Our wheel repair services offers an unrivalled level of quality and service that will bring your wheels, and your car, back to their very best!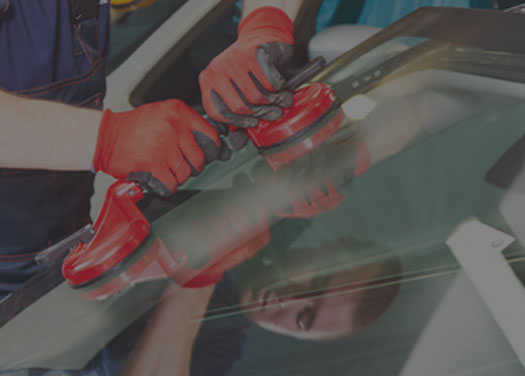 Windscreen Replacements
We offer competitively priced Car Windscreen Replacements in Sydney.

Air Conditioning Repairs
Our car air conditioning repairs will ensure comfort for you and your passenger all year long.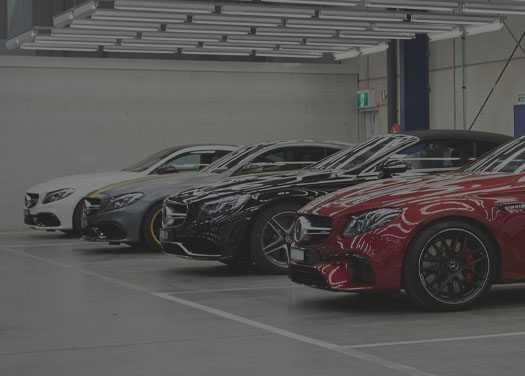 Fleet Services
We offer Fleet Services to help you keep your vehicles and your business running.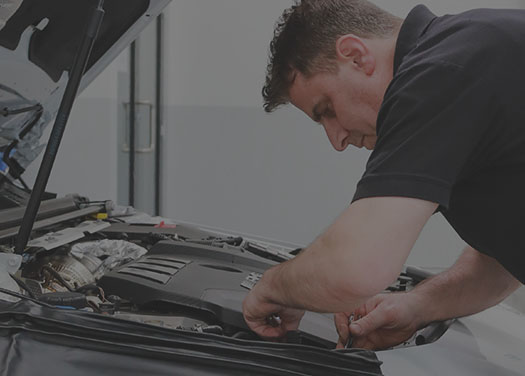 Mechanical Repairs
We are a fully certified mechanical repair centre for a broad range of brand, makes and model.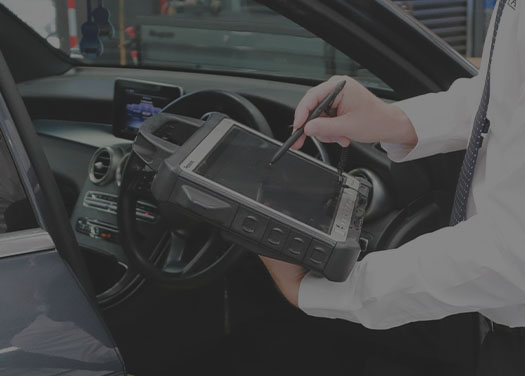 Vehicle Diagnosis
Our Car Diagnostic service scans and detects any possible issues. We can recalibrated and reprogrammed your vehicle before hitting the road again.
Where can you find a Smash Repair near you?
Parramatta Smash Repairs is located 607 Church Street, North Parramatta. 
To find out more information about our services: